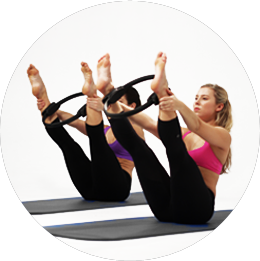 MAT OVERVIEW
READY TO BEGIN YOUR POWER PILATES MAT EDUCATION?
The Power Pilates curriculum provides the highest quality education and Pilates training within the industry. Uniform training standards and our Power Pilates Teaching Tools provide an essential blueprint for students to reach their full potential. These tools address the anatomical foundations, ideal and alternative movements, and specific verbal and sensory cues to provide the student with a thorough teaching foundation.

Power Pilates Mat training is completed in two levels: Core Mat I and Core Mat II. Both trainings are required to progress to the Apparatus program.

For more information about Power Pilates Mat programs click here to download the student handbook.