During the Core Mat II weekend, you will learn 12 intermediate level exercises, including where to add them within the sequence of the beginner level mat class, and continue to work on your teaching skills. Our students say that "everything starts to click" during the Core Mat II weekend. Completing the Core Mat II weekend expands the range of clients you can work with and strengthens your teaching ability. Core Mat I & II are required to progress to the Comprehensive program.

Language: English
FULL SCHEDULE
---
Conscious Movement Pilates
Core Mat II w/ Frederico Nogueira


Prerequisites:
Power Pilates Core Mat I Training program.
---
YOUR TEACHER TRAINER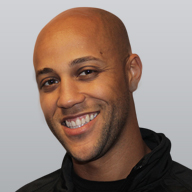 Frederico Nogueria
Frederico C. Nogueira began his journey as a Pilates instructor in 2003 when he personally discovered the benefits and pleasures of practicing Pilates. "I love Pilates for its ability to provide a total body workout, strength training techniques and vital stretching."


If you withdraw or transfer from any program(s) you will automatically lose a $100.00 processing fee. No refunds are issued for any reason. Students who choose to transfer programs or not to complete the training are still responsible for full payment of the course.
Rain Date: July 20-22, 2018