During the Core Mat II weekend, you will learn 12 intermediate level exercises, including where to add them within the sequence of the beginner level mat class, and continue to work on your teaching skills. Our students say that "everything starts to click" during the Core Mat II weekend. Completing the Core Mat II weekend expands the range of clients you can work with and strengthens your teaching ability. Core Mat I & II are required to progress to the Comprehensive program.

Language: English
FULL SCHEDULE
---
Pilates Blueprint
Core Mat II w/ Kandace Lopez


Prerequisites:
Power Pilates Core Mat I Training program.
---
YOUR TEACHER TRAINER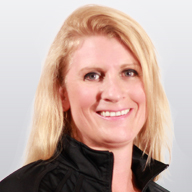 Kandace Lopez
Kandace Lopez began Pilates in 1999, completing her initial teacher training, with Stott Pilates after struggling with a back injury. She then went on to complete all of the courses in Stott Pilates until becoming part of the Power Pilates Team in 2007. Kandace was drawn to their clear concise teaching formula, and the classical approach to Joseph Pilates methodology as taught by Power Pilates. Kandace holds a Black Belt 2nd Dan. Kandace is a Pre-Trainer in GYROTONIC and in the Master Trainer apprenticeship, as well as a GYROKINESIS instructor and certified in all of the GYROTONIC specialized equipment.

Kandace has over 20 years in the health and fitness industry, but considers her Teacher Training for Power Pilates to be a highlight. Kandace enjoys teaching teachers and providing the same inspiration to her students that drew her to the Power Pilates family.


Cancellations: If you withdraw from any program(s) you will automatically lose $100.00 processing fee. No refunds are issued for any reason. Students who choose to transfer programs or not to complete the training are still responsible for full payment of the course.