During the Core Mat II weekend, you will learn 12 intermediate level exercises, including where to add them within the sequence of the beginner level mat class, and continue to work on your teaching skills. Our students say that "everything starts to click" during the Core Mat II weekend. Completing the Core Mat II weekend expands the range of clients you can work with and strengthens your teaching ability. Core Mat I & II are required to progress to the Comprehensive program.

Language: English
FULL SCHEDULE
---
Pilates Blueprint
Core Mat II w/ Veronica Combs
Prerequisites:
Power Pilates Core Mat I Training program.
---
YOUR TEACHER TRAINER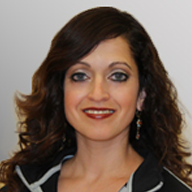 Veronica Combs
Veronica Combs is a B.F.A. graduate of Southern Methodist University in Dallas, TX. It was through her training as a classical ballet dancer that she was introduced to Pilates. She began her Pilates education in 1997 and holds teacher training certificates from Power Pilates, The PilateSystem, and PhysicalMind. She is the Regional Director of Power Pilates in Texas. As a Power Pilates Teacher Trainer, she administers training programs as well as continuing education courses in Dallas, TX .


Cancellations: If you withdraw from any program(s) you will automatically lose $150.00 processing fee. No refunds are issued for any reason. Students who choose to transfer programs or not to complete the training are still responsible for full payment of the course.