This program teaches the beginner system exercises on the Mat, Reformer, High Chair, Cadillac, and Wall utilizing the beginner system teaching formula. Students will be required to demonstrate an understanding of all safety precautions and memorize skeletal and muscle system as it relates to Pilates.

Language: English
FULL SCHEDULE
---
The Providence Pilates Center
Apparatus I w/ Amie Cunha


This program teaches beginner system exercises on the Mat, Reformer, High Chair, Cadillac, and Wall utilizing the beginner system teaching formula. Students will be required to demonstrate an understanding of all safety precautions and memorize skeletal and muscle system as it relates to Pilates.

Prerequisites: Power Pilates Core Mat I
25 semi private, private or group Pilates apparatus sessions recommended, ideally with a classical trained instructor.
Have a basic knowledge of anatomy as it pertains to movement
---
YOUR TEACHER TRAINER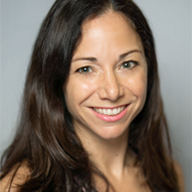 Amie Cunha
Amie Cunha has always had a passion for movement. She began her career in fitness just out of college in 1997. She loves teaching private pilates sessions, but has always enjoyed teaching groups as well. She teaches pilates, Trx, barre and indoor cycling classes. Amie was first certified to teach pilates in 2001. She bridged into the Power Pilates Program in 2013 and fell in love with the classical method. She became a teacher trainer for Power Pilates in 2018.
Amie loves being able to work with all bodies. She has had clients age 5-80. She loves that pilates is for everyBODY and never gets bored sharing her passion with others.


Cancellations: If you withdraw from any program(s) you will automatically lose $150.00 processing fee. No refunds are issued for any reason. Students who choose to transfer programs or not to complete the training are still responsible for full payment of the course.


Rain Date: October 14-16, 2022
The Alternate/Rain date is the date the program will begin in the event of unforeseen circumstances such as war, riots, fire, flood, snowstorm, hurricane, typhoon, earthquake, lightning, explosion, financial limitations, strikes, lockouts, sickness, and acts of state or governmental action prohibiting or impeding Power Pilates from performing its respective obligations.