During the Core Mat II weekend, you will learn 12 intermediate level exercises, including where to add them within the sequence of the beginner level mat class, and continue to work on your teaching skills. Our students say that "everything starts to click" during the Core Mat II weekend. Completing the Core Mat II weekend expands the range of clients you can work with and strengthens your teaching ability. Core Mat I & II are required to progress to the Comprehensive program.

This program will be held virtually. System Requirements:
An Internet connection - WiFi or wireless (3G or 4G/LTE)
Safari5+ or Chrome web browser
Speakers and a microphone - built-in, plug-in or bluetooth
A webcam - built-in or USB plug-in
Mac or Windows computer - or - iOS or Android tablet or phone

Language: Japanese
FULL SCHEDULE
---
Pilates Live
Core Mat II w/ Amie Cunha
Prerequisites:
Power Pilates Core Mat I Training program.
---
YOUR TEACHER TRAINER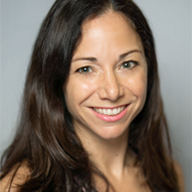 Amie Cunha
Amie Cunha has always had a passion for movement. She began her career in fitness just out of college in 1997. She loves teaching private pilates sessions, but has always enjoyed teaching groups as well. She teaches pilates, Trx, barre and indoor cycling classes. Amie was first certified to teach pilates in 2001. She bridged into the Power Pilates Program in 2013 and fell in love with the classical method. She became a teacher trainer for Power Pilates in 2018.
Amie loves being able to work with all bodies. She has had clients age 5-80. She loves that pilates is for everyBODY and never gets bored sharing her passion with others.


Cancellations: If you withdraw from any program(s) you will automatically lose $150.00 processing fee. No refunds are issued for any reason. Students who choose to transfer programs or not to complete the training are still responsible for full payment of