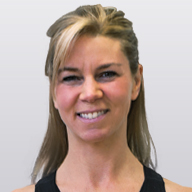 Kim Casto
Kim is trained in classical and contemporary styles of Pilates. Her teaching honors the original work by Joseph Pilates while respecting the individual needs of the client.
Certifications includes
2001 Polestar Pilates Comprehensive
2006 Power Pilates Comprehensive
2007 P.M.A. Certified
2010 Completed BBU: Reformer I, II, II; Cadillac, Barrels training
2012 Masters Program: The Pilates Center of Boulder, CO.
2017- Power Pilates Teacher Trainer
Kim has been teaching Pilates since 2001; continuing to educate herself by regularly attending workshops and taking lessons with premier instructors. In addition to teaching Pilates, Kim is A.C.E. Personal Training, TRX, and Balanced Body Barre certified. As the Owner of Bodylines Studios, she strives for excellence in providing the best Pilates West of Boston!