During the Core Mat II weekend, you will learn 12 intermediate level exercises, including where to add them within the sequence of the beginner level mat class, and continue to work on your teaching skills. Our students say that "everything starts to click" during the Core Mat II weekend. Completing the Core Mat II weekend expands the range of clients you can work with and strengthens your teaching ability. Core Mat I & II are required to progress to the Comprehensive program.

Language: English
FULL SCHEDULE
---
Shape Method
Core Mat II w/ Jenny Powell
Prerequisites: Power Pilates Core Mat I Training program.
---
YOUR TEACHER TRAINER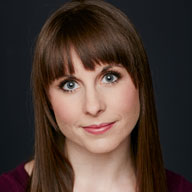 Jenny Powell
Jenny brings more than a decade of experience as a comprehensive certified Pilates instructor, with multiple certifications and expertise in serving special population clientele. Jenny fell in love with Pilates while receiving her BFA in Dance Performance from Southern Methodist University. After graduation, Jenny completed her Pilates Apparatus and Mat Certification from The Lab in Dumbo, Brooklyn in 2011, and has been teaching full time ever since. Jenny received her second Comprehensive Certification through Power Pilates as a bridge student in 2018. She has completed the Functional Anatomy for Movement and Injuries Workshop at Mt. Sinai Hospital in Manhattan along with numerous continuing education courses and classes with master teachers.


Cancellations: If you withdraw from any program(s) you will automatically lose $150.00 processing fee. No refunds are issued for any reason. Students who choose to transfer programs or not to complete the training are still responsible for full payment of the course.

Power Pilates reserves the right to postpone any program or course at any time in the event of unforeseen circumstances such as war, riots, fire, flood, snowstorm, hurricane, typhoon, earthquake, lightning, explosion, financial limitations, strikes, lockouts, sickness, and acts of state or governmental action prohibiting or impeding Power Pilates from performing its respective obligations. Students will have the option of attending the alternate date or enroll in the same level of the Power Pilates Online Mat Academy.