During the Core Mat II weekend, you will learn 12 intermediate level exercises, including where to add them within the sequence of the beginner level mat class, and continue to work on your teaching skills. Our students say that "everything starts to click" during the Core Mat II weekend. Completing the Core Mat II weekend expands the range of clients you can work with and strengthens your teaching ability. Core Mat I & II are required to progress to the Comprehensive program.

Language: English
FULL SCHEDULE
---
Simply Pilates
Core Mat II w/ Rebecca Sirkel
Prerequisites:
Power Pilates Core Mat I Training program.
---
YOUR TEACHER TRAINER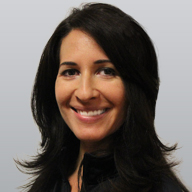 Rebecca Sirkel
Rebecca Sirkel has over 16 years experience in the mind/ body industry including Personal Training, Yoga and Pilates. She holds a degree in Exercise Science from Arizona State University and received her 600 hour Comprehensive Pilates training with Power Pilates under the guidance of Bob Liekens and Susan Moran in 2006. She earned the gold standard Pilates certification with the Pilates Method Alliance in 2011. Her desire to share Pilates led her to become a Teacher Trainer for Power Pilates in 2012. Now she shares her passion for Pilates by mentoring and offering certifications for those who wish to make teaching Pilates a career. Rebecca has gained expertise with her time, experience and continuing education in Spinal Pathology, How to better communicate, Spotting and Touch technique, How to incorporate props, Neuromuscular conditions, and Super Advanced Pilates for Athletes. She believes in a holistic lifestyle which led her to obtain a certification with eCornell in Plant Based Nutrition. Additionally, she is a writer for a Pilates & Nutrition blog called www.Pilates123.com aimed at informing and connecting Pilates teachers and clients.


Cancellations: If you withdraw from any program(s) you will automatically lose $150.00 processing fee. No refunds are issued for any reason. Students who choose to transfer programs or not to complete the training are still responsible for full payment of the course.