The Core Mat I program is the foundation of the Power Pilates method. Each subsequent program builds upon the information learned during this course. During this weekend you will learn to teach the 18 beginner level mat exercises and be introduced to Power Pilates teaching tools, philosophy, and teaching formula. Every student new to Power Pilates must start with Core Mat I. Core Mat I & II are required to progress to the Comprehensive program.

Language: English
YOUR TEACHER TRAINER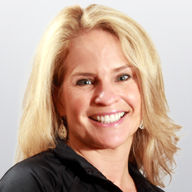 Patty Geiger
Patty Geiger has spent the last twenty-six years in the fitness arena as a coach, teacher, personal trainer, trainer of trainers, and director of group exercise programs. In 1998, she started her own business that has evolved into studioVIB with two studios in North Carolina. Patty is a Penn State graduate with a background in competitive synchronized swimming. She was originally trained by the PhysicalMind Institute and attended intensives at The Pilates Center in Boulder prior to going through the Power Pilates Program. Patty eagerly became a Regional Director and Teacher Trainer for Power Pilates in 2003. She has received numerous "Best in Class" Awards for her studio including Best Pilates & Yoga Studio in her County for 5 consecutive years.


Cancellations: If you withdraw from any program(s) you will automatically lose $150.00 processing fee. No refunds are issued for any reason. Students who choose to transfer programs or not to complete the training are still responsible for full payment of the course.


Rain Date: December 14-16, 2018
The Alternate/Rain date is the date the program will begin in the event of unforeseen circumstances such as war, riots, fire, flood, snowstorm, hurricane, typhoon, earthquake, lightning, explosion, financial limitations, strikes, lockouts, sickness, and acts of state or governmental action prohibiting or impeding Power Pilates from performing its respective obligations.