This 2-month program will prepare you to teach private and semi-private sessions on the apparatus utilizing the entire Intermediate System.

Language: English
FULL SCHEDULE
---
Courthouse Club Fitness
System Training Level 2 w/ Marie Ann Roth


This 2-month program will prepare you to teach Private and Semi-Private sessions on the Apparatus utilizing the entire Intermediate System.

Prerequisites:
Power Pilates System Training Level 1.
---
YOUR TEACHER TRAINER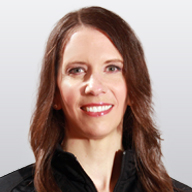 Marie Roth
Bio Coming Soon!


Cancellations: If you withdraw from any program(s) you will automatically lose $150.00 processing fee. No refunds are issued for any reason. Students who choose to transfer programs or not to complete the training are still responsible for full payment of the course.

Power Pilates reserves the right to postpone any program or course at any time in the event of unforeseen circumstances such as war, riots, fire, flood, snowstorm, hurricane, typhoon, earthquake, lightning, explosion, financial limitations, strikes, lockouts, sickness, and acts of state or governmental action prohibiting or impeding Power Pilates from performing its respective obligations.